Yachts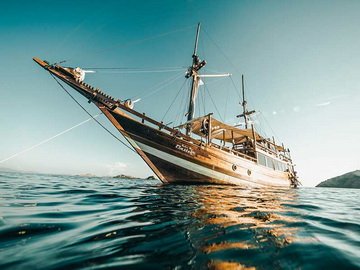 Sailing Yacht «Phinisi»
Capacity: 20 (10 O/N)
Length: 20 m. (65,6 ft)
of 1000 USD$
Book

Catamaran Lagoon 380S
Capacity: 12 persons
Length: 11,6 m. (38 ft.)
of 1000$
Book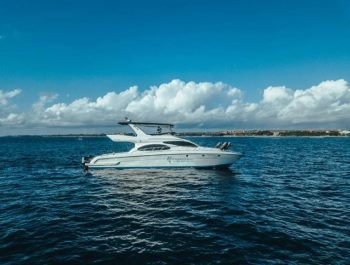 Accura 55 Luxury Motor Yacht
Capacity: 17 persons
Length: 17 m. (55 ft.)
of 1 600$
Book

Accura 49 Luxury Motor Yacht
Capacity: 12 persons
Length: 13,5 m. (44 ft.)
of 1000$
Book

Accura 48 Luxury Motor Yacht
Capacity: 12 persons
Length: 13,5 m. (44 ft.)
of 1 100$
Book

Accura 39 Luxury Motor Yacht
Capacity: 8 persons
Length: 12 m. (39 ft.)
of 500$
Book
Yachts of Blue Marlin Bali
All presented yachts are new and in excellent technical condition. We carry out maintenance on time and lovingly monitor our boats. Each vessel is equipped comfortably and in accordance with safety regulations. The boats have satellite phone, navigation systems, life jackets, as well as an experienced team.
Your journey will be featuring comfort, because we have already foreseen everything: the yachts are equipped with a toilet, a shower, a small kitchen and a cabin for rest. The rent includes the necessary equipment for snorkeling and fishing, soft drinks and fresh fruit. In addition, we can arrange transfers, provide accessories for diving and surfing, lunch at a restaurant on the island, a photographer, a DJ with equipment, and alcoholic beverages.
The minimum rental time is 4 hours, the maximum is 8 hours for a high-speed yacht and 4 days for a catamaran. We have several standard routes, however, you can make your own – our captain knows the terrain perfectly and will help with arranging the route.
How to choose a yacht?
| | | | | | |
| --- | --- | --- | --- | --- | --- |
| Technical specifications | Accura 55 Yacht | Accura 49 Yacht | Accura 39 Yacht | Catamaran Lagoon 380S | Accura 48 Luxury Motor Yacht |
| Spaciousness | up to 17 people | up to 10 people | up to 8 people | up to 12 people | up to 12 people |
| Cabins | 1 | 1 | 1 | 4 | 1 |
| Length | 17 m | 13,5 m | 12 m | 11,6 m | 13,5 m |
| Width | 3,9 m | 3 m | 2,6 m | 6,63 m | 3 m |
| Engine | 4x300 hp | 3x250 hp | 2x250 hp | | 3x250 hp |
| Fuel | 3500 l | 1500 l | 1400 l | 220 l | 1500 l |
| Water | 500 l | 500 l | 500 l | 620 l | 500 l |